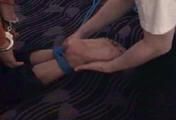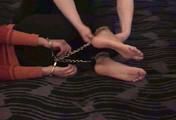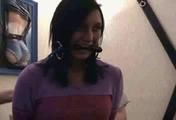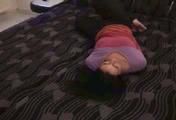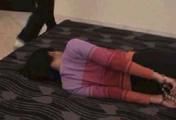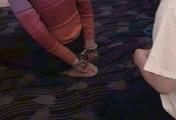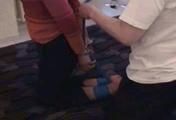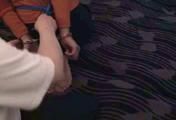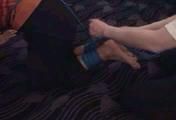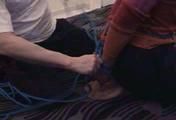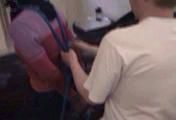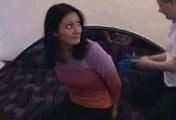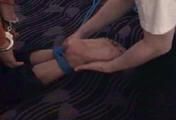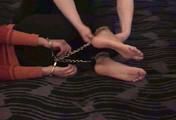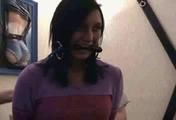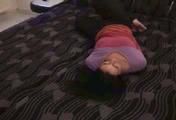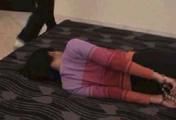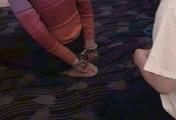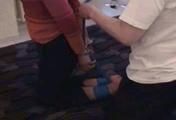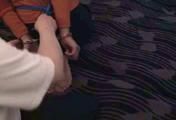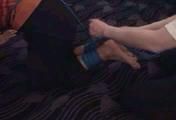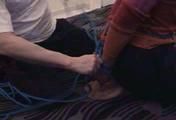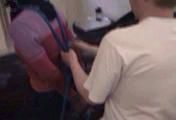 ab-056 Yvis Drill - practice makes perfekt (2)
Yvi is raised in a home intended for problem people. As the warden of the home wants only the best for her he gives her a special treatment. He thinks drilling is the best way to educate her. He ties her up and wants that she crawl along the entrance hall in order to humiliate her. While Yvi is crawling the warden insults her and cheers her on.
Another humiliation is that she has to read out to him while being tied up and having a snaffel-bit in her mouth. When she reads she slavers so that the warden jeers at her. During this scene Yvi slavers that much which no one has seen before.
Then she has to practise something she will not forget that easily. She has to put on boots with very high heels with which she can hardly stand. But this is not enough - she has to walk tied up with these boots.
Another practise is that she has to walk barefoot. Her hands are tied on her back. Additionally, her eyes are covered and the warden puts a gag in her mouth.
Following she can take a rest. She is tied up very thoroughly.
The highlight is that Yvi is bound to the cross so that she has to stand on tip-toe. She has to hold a cord with her teeth which is connected with a hook in the ceiling. At the other end of the cord there are ice cubes which are melting so that the cold water drops hit Yvi"s face. This kind of treatment is not very nice because Yvi gets pretty wet. She is visibly relieved when this treatment comes to an end.

This video is a special delicacy for all who love the harsher note. Yvi is insulted very much by the warden and physically she has to bear a lot. After the shot of the video her knees looked very worn-out and her toes had to suffer in the uncomfortable boots as well.

Show more