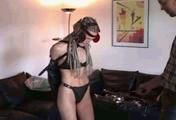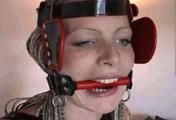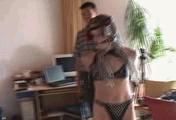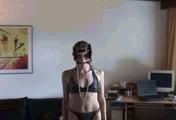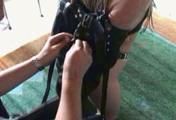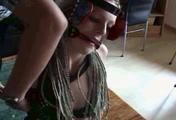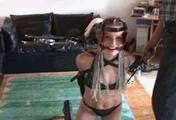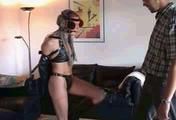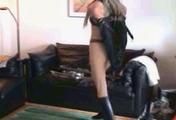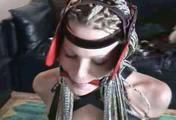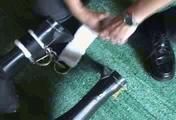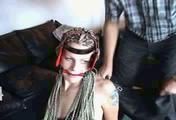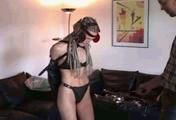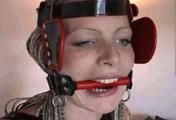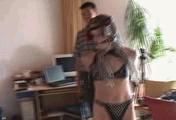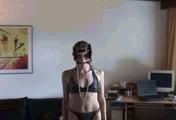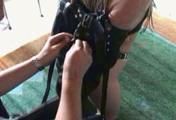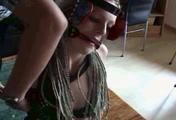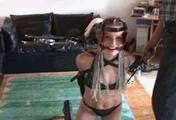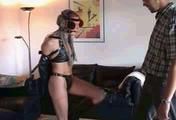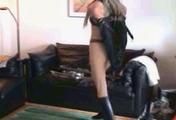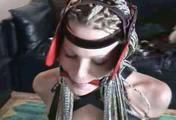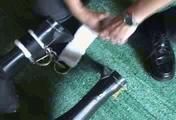 ab-067 Babsis First Video (3)
Babsi working for us as a new model is a very cute girl. She comes from Vienna and is very mad about bondage. We tried different types of bondage. We have just given her our questionnaire which every new model gets and then we tried all the different things with her she allowed us to do.
First we bound her with ropes, of course also around her toes. Then she had to do some exercises as pony girl.
Finally, she was put into a straightjacket and her mouth was provided with a device to spread it. Then we fastened her with iron. The highlights are 2 great scenes in which Babsi is suspended. Babsi is the first model who managed it to be suspended so that both her hands and feet are tied only with a rope. Great...
Show more